Private Charter (Magnetic Island)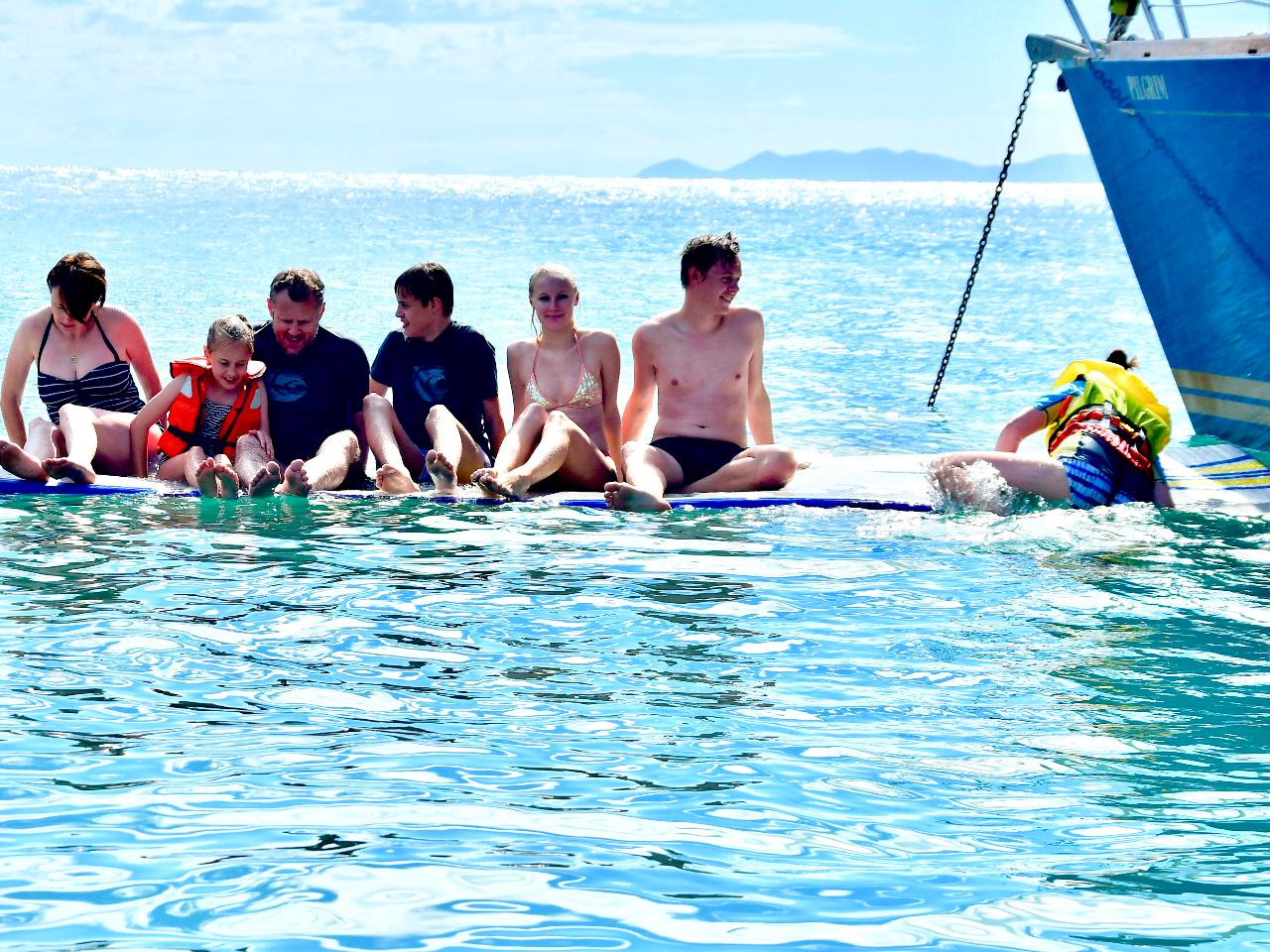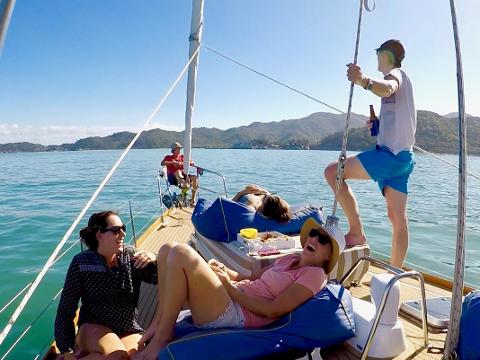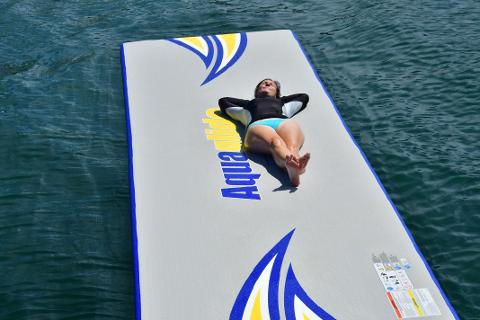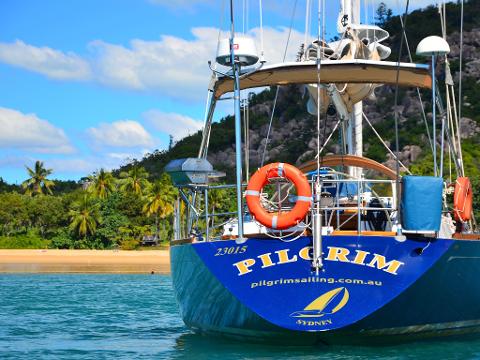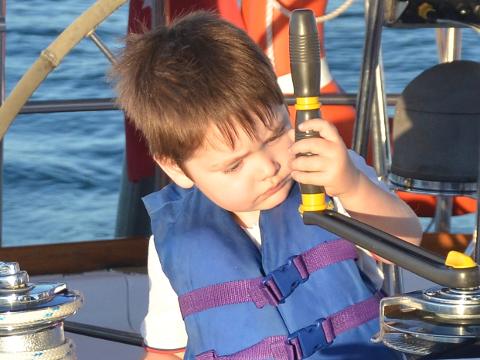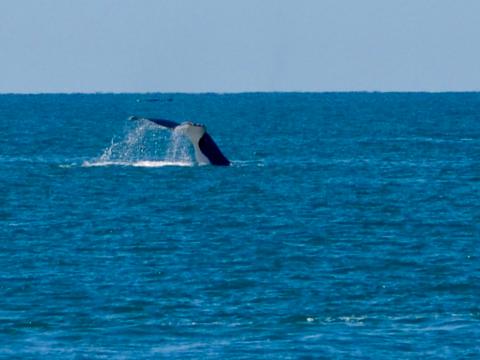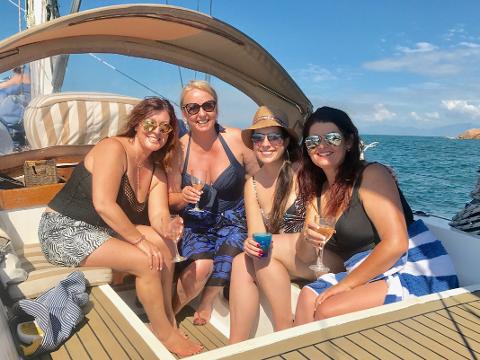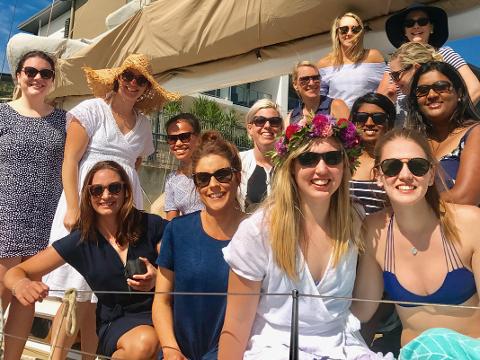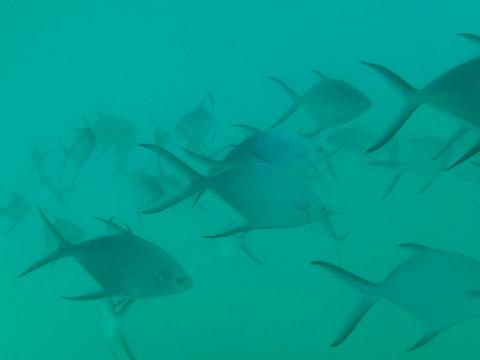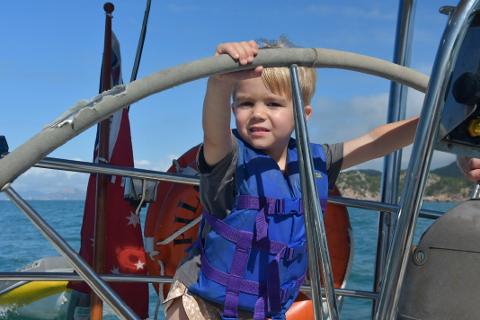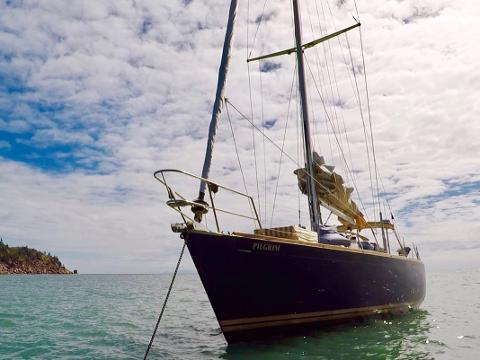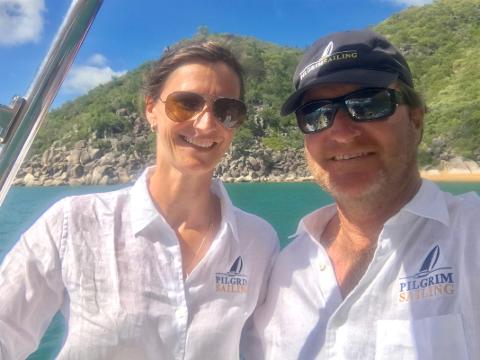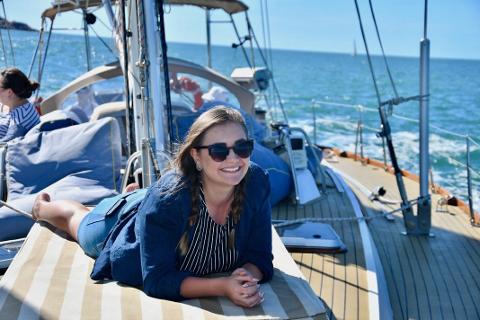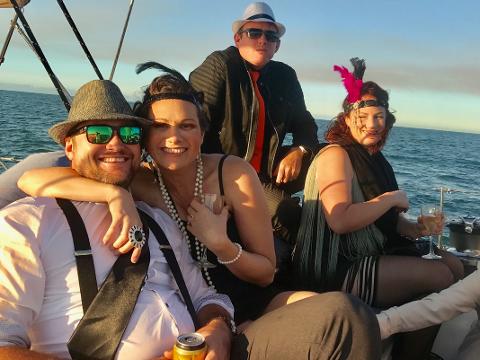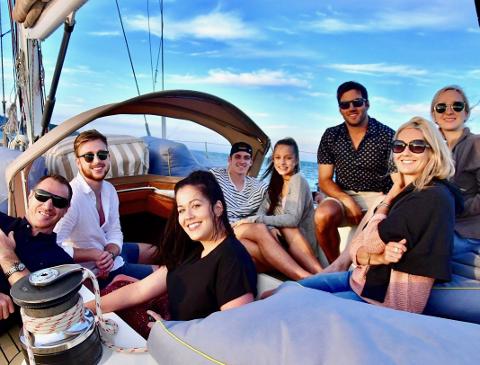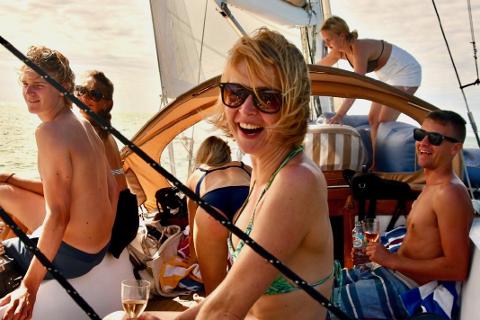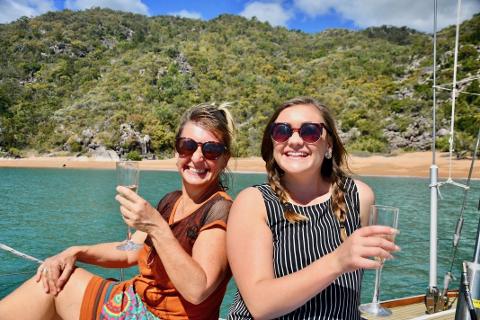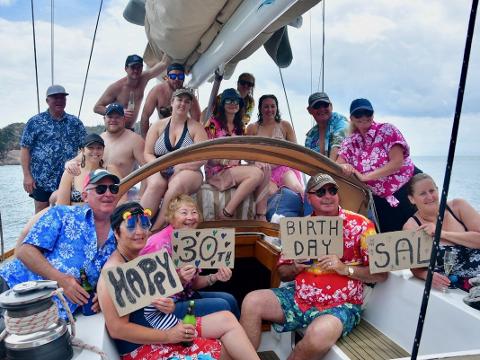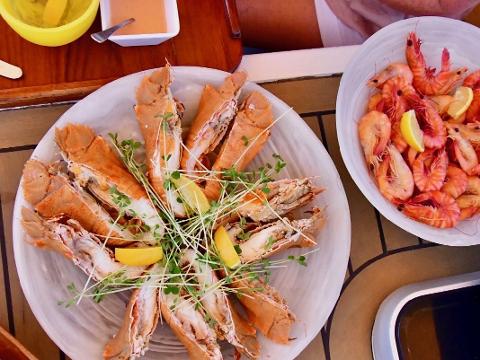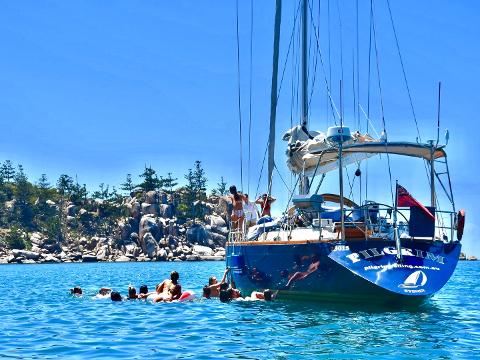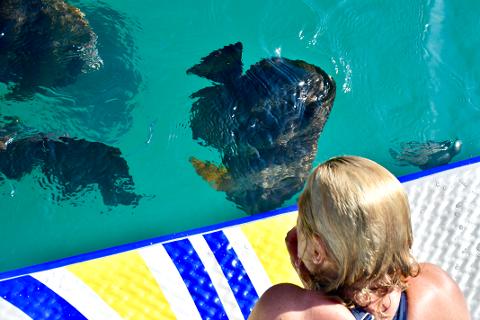 Duration: 4 Hours (approx.)
Location: Nelly Bay, QLD
Charter a luxury 58-foot sailing yacht with your family, friends or colleagues for a day.

Experience the magic of seeing the Magnetic Island coastline, while we're sailing to the perfect bay to drop anchor in for lunch and some fun and relaxation.

While at anchor, there are plenty of options to keep all ages entertained - exploring the beach, swimming, snorkelling*, chilling or playing on the giant inflatable mat or relaxing on the beanbags with a glass of vino in hand!

Our private day charters can be tailored to meet your wishes.
Highlights of the Private Day Charter:
 Onboard a luxury 58-foot sailing yacht
 Exclusive use of Pilgrim for you and your guests, with a professional and friendly crew to look after you
 Combine sailing the Magnetic Island coastline with the opportunity to sail, swim, snorkel (weather permitting) or just relax
 Chill out with a glass of wine on the giant inflatable platform or let the kids expend some energy playing on it instead!
 Take a dinghy ride to explore one of the secluded bays of Magnetic Island
 Experience the local wildlife up close and personal - humpback whales (in season), batfish and other reef fish, kites, sea-eagles, turtles and maybe even a dugong!
 Enjoy a delicious lunch with quality local ingredients served with wine, beer and soft drinks
 Our private charters are all-inclusive of lunch and beverages
 Flexible itinerary tailored just for you
CHANGES MADE DUE TO COVID-19:
COVID-Safe checklist is completed ✅
Thorough cleaning with disinfectant before and after every cruise
Lunch is served on disposable (& compostable) platters
Wine will be served in our quality branded wine glasses and included as a souvenir to take home on all private charters
All your crew are following good hygiene practices including frequent hand washing
We are also implementing a range of processes and practices to ensure we meet all the good hygiene and physical distancing regulations and will cover these in our briefing on board.​
** For private charters of family groups please contact us, as we may be able to take additional guests.
A little bit about what to expect:
Your private charter begins at Magnetic Island Marina, Nelly Bay. One of the crew will meet you on the Pepper's Blue on Blue deck and show you to Pilgrim, the beautiful 58-foot sailing yacht.
You can select the start time and duration of the charter, although we recommend 10 am or 11 am to time in nicely with lunch at anchor. Our standard private charter is four hours.
After a full briefing to ensure everyone feels comfortable and safe, we'll have a chat to find out what you are looking for from the day, then head out of the marina and pull up sails and go sailing.
Enjoy a leisurely sail to one of the bays of Magnetic Island. While we're sailing, you can relax on the beanbags or help pull ropes or steer the boat. We'll sail for about an hour before dropping anchor in one of the bays.
The destination will depend on the wind conditions on the day but is often Radical Bay, Florence Bay or Arthur Bay. On more extended charters (e.g. six hours) we can sail to Five Beach Bay, or it may be possible to stop in two bays, one for a snorkel and one for lunch.
Once at anchor, you'll have some time to yourselves - you can chill on the boat, explore the beach, have a swim or play/relax on the giant inflatable mat. If the weather permits (on light wind days) you may be able to go for a snorkel and check out the fringing reef and fish.
After you've had some fun or just kicked back and relaxed, we'll serve lunch on board, buffet-style.
Lunch includes a selection of BBQ meats and locally caught prawns served with homemade salads and bread rolls. Also included are Australian organic wines, premium beers and soft drinks with lunch and on the sail back to Nelly Bay.
After lunch, we'll pull up anchor and sail back to the marina enjoying the Magnetic Island scenery as we go.
During the charter, we usually spot some of the local wildlife - the beautiful brahminy kites, the batfish or large Cod and in season, if we're lucky we'll see one or two of the migrating humpback whales.
THE FOOD AND DRINK
We proudly serve quality Australian and local produce on every cruise.
Lunch is served on board, buffet-style and includes a selection of locally caught prawns, premium sausages, and chicken skewers served with homemade salads with fresh bread rolls. Lunch is all freshly prepared on board.
You'll also enjoy complimentary wine or beer for the duration of the private charter (Note, we don't serve red wine onboard)
Our beers are from the local brewery in Townsville, the Townsville Brewery. We serve their Legends Lager, an easy-drinking lager and their Tropical Coast Pale Ale, a slightly fruitier beer.
We serve premium wines from Tamburlaine Organic Wines in New South Wales. They are the largest organic wine producer in Australia. The grapes are grown predominantly in Orange with the cellar door and winery in the Hunter Valley, just north of Sydney. Another essential feature for us is it is a family-run winery.
If you are allergic to anything or have special dietary requirements - please advise at time of booking. There may be a small additional charge to accommodate special diets which we will confirm with you via email after booking.
THE YACHT
Pilgrim is a luxury 58-foot yacht and is perfect for guests of all ages.
She is large, stable and comfortable and there's plenty of space for everyone to spread out on board with seating in four main areas - the foredeck, the bean-bags or in one of the two cockpits.
Be sure to have a peek downstairs too; she is a stunning vessel with beautiful cabinetry and heaps of space below also.
NUMBER OF GUESTS
Pilgrim can take up to 24 guests under licence; however, we strongly recommend no more than 16 guests. We have a minimum charge for private charters which equates to ten guests.
PICK UP:
Please meet on the Peppers Blue on Blue deck, next to the car ferry ramp in Nelly Bay, Magnetic Island.
One of the crew will meet you there and show you to the boat. Look out for someone in a white "Pilgrim Sailing" shirt!
Unfortunately, if you are late, the boat will have left without you. We will depart at 4.30 pm SHARP.
DROP OFF:
After the cruise, Pilgrim will return to Magnetic Island Marina around 3.00 pm
WHAT TO BRING
· Flat white-soled shoes (or you can go barefoot if you prefer)
· Comfortable clothes
· Sunglasses, sunscreen & a hat
· Camera
· Swimmers & towel
· Something warm (just in case)
PRICES
All inclusive Four Hour Private Charter (includes catering & beverages): $1499
BYO charters receive a 15% discount. Please enter "BYO15" as a promo code when booking.

INCLUSIONS
· BBQ lunch - Local prawns plus a selection of BBQ options served with homemade salads & fresh bread rolls
· Complimentary wine, beer and soft drinks for the duration of the charter
· Environmental Management Charge of $7.00 per person
BYO charters receive a 15% discount. Please enter "BYO15" as a promo code when booking.
DEPARTING FROM: Magnetic Island Marina, Nelly Bay.
RETURNING TO: Magnetic Island Marina, Nelly Bay.
We can arrange return ferry tickets from Townsville at time of booking if you wish.
WHAT'S ON BOARD:
Pilgrim is fully equipped with:
· Stereo with ipod connectivity
· Large awning over cockpits
· Swim ladder
· Dinghy to access the beach
· Giant inflatable mat
· Snorkel gear
· Stinger suits